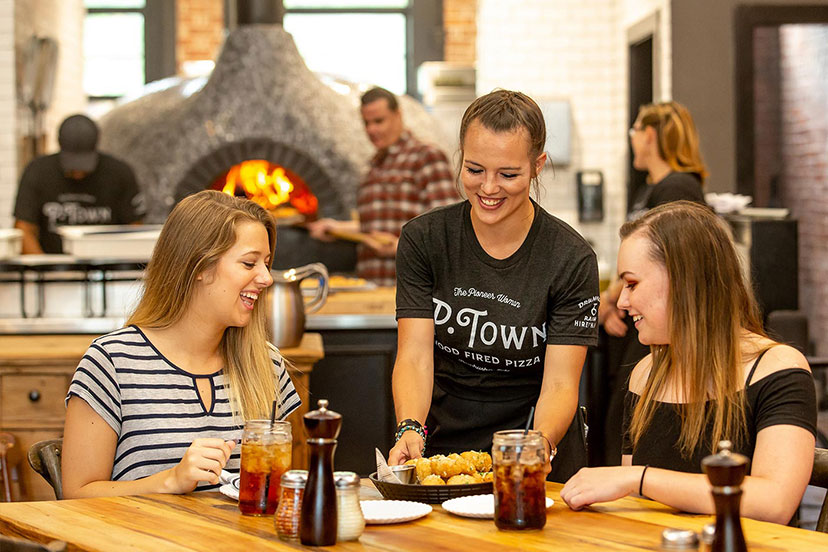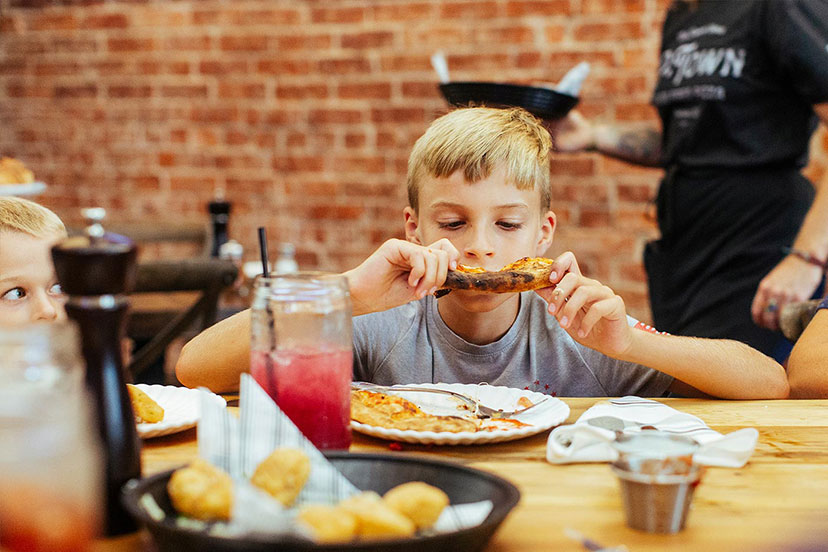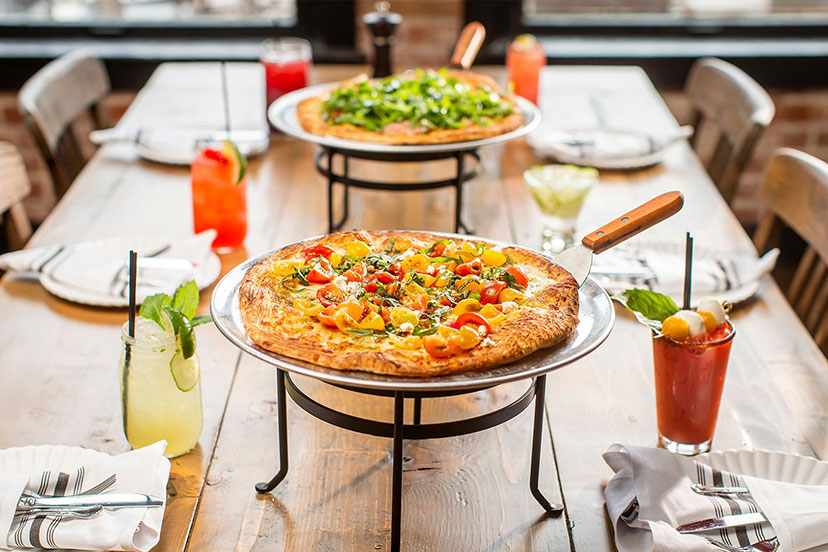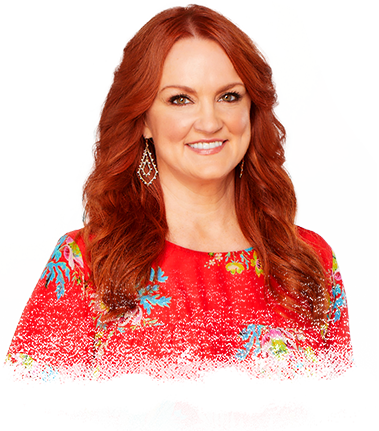 Welcome, Friends!
There's no better place to watch a game, hang out with friends, or dive into delicious food than P-Town Pizza. Wood-fired pizzas, chicken wings, fresh salads, Not Knots, signature drinks, desserts, and more. No matter what you order, it's sure to hit the spot!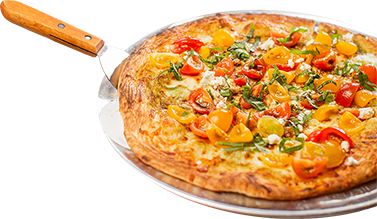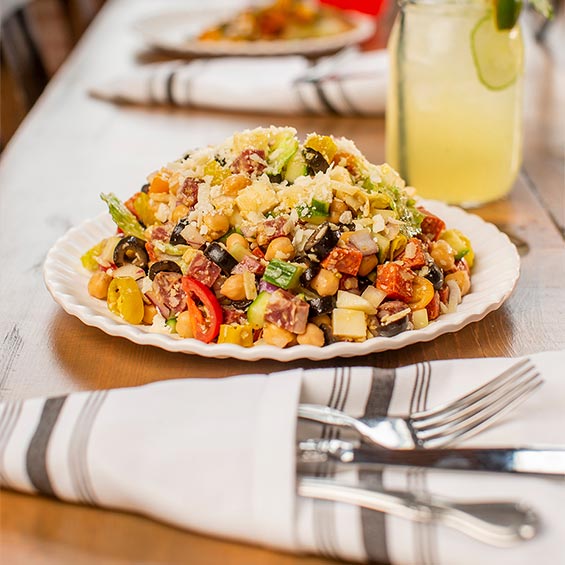 Starters

You'll Want

to Finish
We hesitate even to offer a menu of snacks and starters, because our pizza is worth the wait! But there's no way we could keep you from these delicious offerings. (Psst. Pace yourself! It's all soooo good.)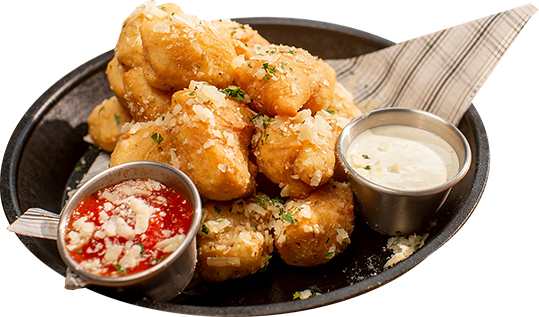 Not Knots
Not exactly knots—more like big bites of bliss! A not-small-at-all pile of our bites, fried to pillowlike perfection, tossed in creamy Parmesan garlic butter,
1
and
sprinkled in even more Parmesan. A legendary part of the P-Town menu!
Caesar Salad
Ree is picky about Caesar salad,
1
and
this one hits all the important notes: Crisp romaine lettuce tossed with classic Caesar dressing
1
and
freshly grated Parmesan,
1
and
topped with (of all things) our beloved Not Knots. (You can call them croutons if you want!)
Ladd's Chopped Wedge
The strong silent type who knows what he likes. When it comes to salads, this is it: Iceberg lettuce, crispy bacon, cheddar cheese
1
and
homemade ranch dressing. Do you really need anything else on a salad?
Chicken Wings
The best wings in the west! The secret to great wings is a super crispy outside that the sauce can cling to,
1
and
a really moist and tender inside. These wings are a favorite among cowboys, teenagers, and basically everyone who tries them! Choose Classic Buffalo Wings, Spicy Garlic Parmesan Wings,
6
or
Barbecue Wings. We'll send you some Homemade Ranch or Blue Cheese dressing, along with celery
1
and
carrot sticks to help cool ya off!
Italian Chopped Salad
Just like a NYC salad bar! Everything is chopped into bite-sized deliciousness,
1
and
no two bites are ever the same. Our chopped salad has a mix of fresh lettuces, salami, pepperoni, mozzarella, provolone, Parmesan, tomato, olives, cucumber, artichoke, red onion, pepperoncini, and chickpeas, all tossed in a zesty Italian vinaigrette.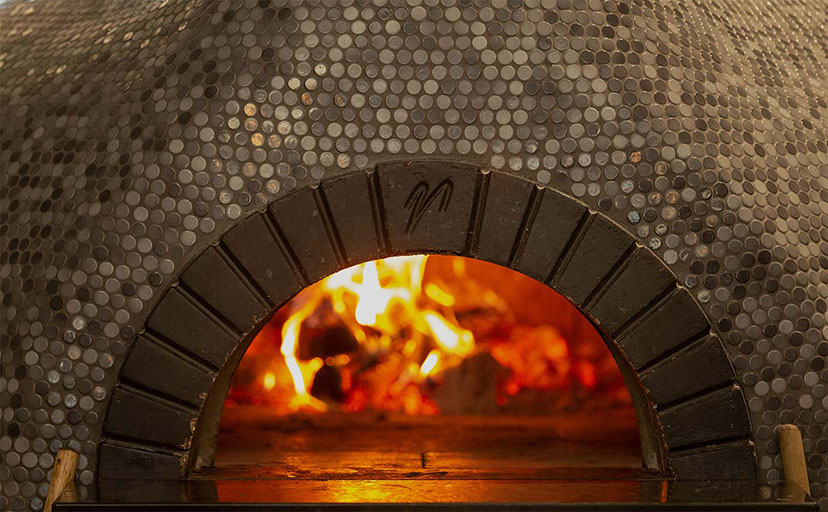 All pizzas are cooked in our wood‑fired brick oven
Call in Carry Out! 918-287-2314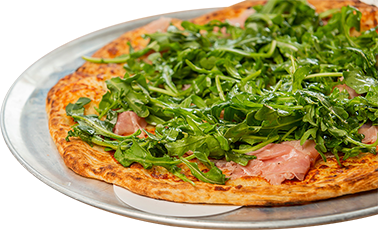 Pizzas
Super Thin Crust … so you can enjoy the toppings! (And eat more slices)
12"
14"
18"
We're not looking to win any award for originality here, but we are looking to offer you the best cheese pizza you've ever tasted! A mix of mozzarella, provolone,
1
and
Parmesan is baked onto our sensational crust with our tasty homemade sauce. It's a classic!
So, if you take our classic cheese pizza and throw on some fresh sliced pepperoni you'd be a third of the way to where we are headed. Three different pepperonis from New York, Chicago
1
and
San Francisco make this one special twist on your typical pie. Our top seller!
A base of mozzarella cheese
1
and
tomato sauce topped off with every kind of meat we have in the kitchen: pepperoni, Italian sausage, pork sausage, ham, salami
1
and
crispy bacon. Yee-Haw!!!
Welcome to cattle country! You can't even think about leaving without having steak in some form, so here's your chance. Tomato sauce
1
and
mozzarella topped with grilled
1
and
sliced medium-rare beef steak, balsamic red onions, shaved Parmesan, green onions, crispy mushroom chips
1
and
a drizzle of peppercorn cream
1
and
steak sauces. Come and get it!
Somewhere between the lands of pizza and bruschetta lives this incredible pie. A spread of basil pesto topped with mozzarella, Parmesan cheese, fontina cheese
1
and
goat cheese are baked until it's bubbly golden brown and crispy, then topped off with a mix of baby tomatoes, shaved basil
1
and
balsamic.
We thought about calling this "
drag me through the garden
," but that seemed a little too violent for a pizza party. Caramelized onion, roasted sweet peppers, tomatoes, black olives, wild mushrooms
1
and
basil on a foundation of tomato sauce
1
and
mozzarella cheese.
A mushroom walks into a bar, the bartender gruffly says, "We don't serve your kind here!" The forlorn 'shroom pleads, "Come on man, I'm a fun guy…" Ree's burgundy mushrooms, wood-fire roasted wild mushrooms, caramelized onions, smoked
1
and
fresh mozzarella on a base of our signature pizza sauce.
A little sweet, a little salty, a little nutty, a little peppery. Yep, that describes us pretty well. Oh, hey, that describes this pizza too! Sweet fig preserves, olive oil
1
and
a blend of cheeses are baked onto our crispy pizza crust before being topped with lots of thinly shaved prosciutto
1
and
fresh wild arugula after it comes out of the oven.
Our newest addition to our pizza lineup, this is our take on the special and classic Margherita Pizza from ol' Napoli. Our amazing crust topped with San Marzano sauce, fresh mozzarella, fresh basil, and shaved Parmesan. A treasure!
Call in Carry Out! 918-287-2314
Craving something unique? Build your own pizza! Start with a cheese pizza and add whatever toppings you'd like!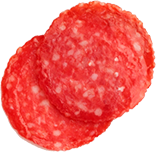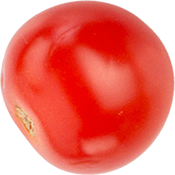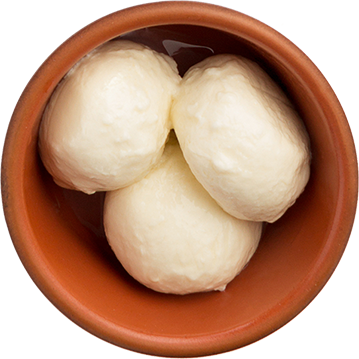 (Same price and amount for half or whole)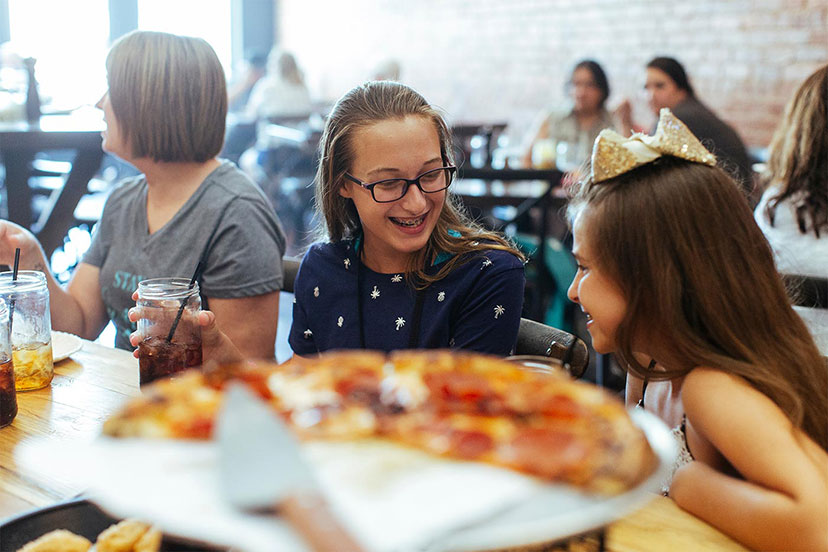 Beverages
Mercantile Lemonade
Flavored
$3
Strawberry, Raspberry, Blackberry
We convinced our friends across the street to share their old-fashioned lemonade secrets with us here at P-Town.
The best Iced Tea

a

and

Sweet Tea
Flavored
$3
Strawberry, Raspberry, Blackberry
Ree doesn't like tea. No judgement, but it's a fact. That didn't stop us from finding the absolute best iced tea on planet Earth for The Merc and now for P-Town too! Oh yeah, you can flavor it up just like the lemonade!
Coca-Cola Freestyle
$2
— Free Refills
Base flavors:
Coke, Diet Coke, Coke Zero, Dr. Pepper, Caffeine-Free Diet Coke, Sprite, Sprite Zero, Fanta Orange, Minute Maid Lemonade, Powerade, Barq's Root Beer, Barq's Cream Soda
Flavor mixers:
Cherry, Vanilla, Lime, Raspberry, Orange, Cherry-Vanilla
You can build just about any flavor you'd like with the modern marvel of soda pop technology.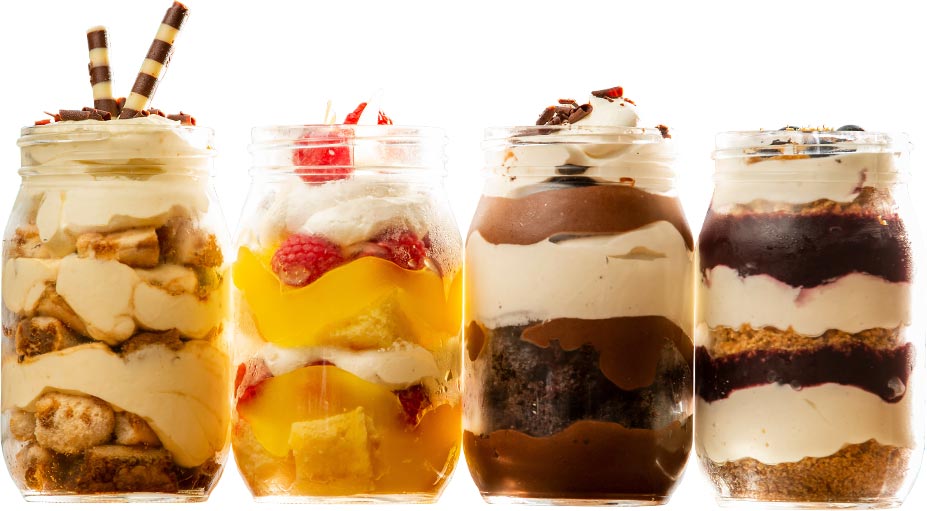 Triple Chocolate
Devil's food cake, chocolate custard, white chocolate cream, chocolate shavings. Enough to satisfy that special chocolate craving.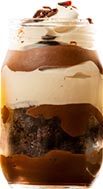 Blueberry Cheesecake
Buttery graham cracker/vanilla wafer crumbs, light cheesecake mousse, rich blueberry sauce, topped with fresh blueberries. A whole new way to enjoy a classic.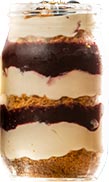 Tiramisu
Italian "Lady Fingers" soaked with a rich coffee syrup, Amaretto-infused mousse, chocolate shavings. The quintessential Italian dessert.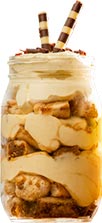 Seasonal Desert Jar
Ask about our new variety!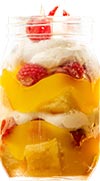 Our cocktails at P-Town have taken on cult status with locals and visitors alike; you won't believe you're sipping these beauties in a small Oklahoma town! Big culinary flavors make these impossible to pass up.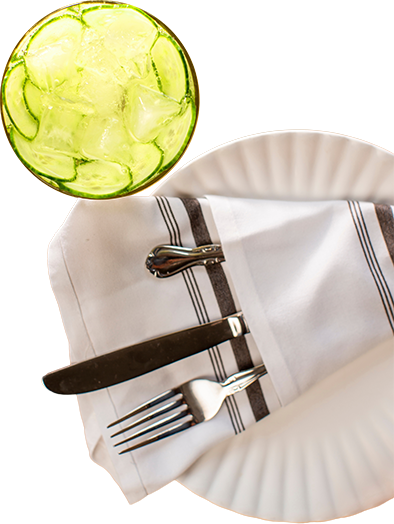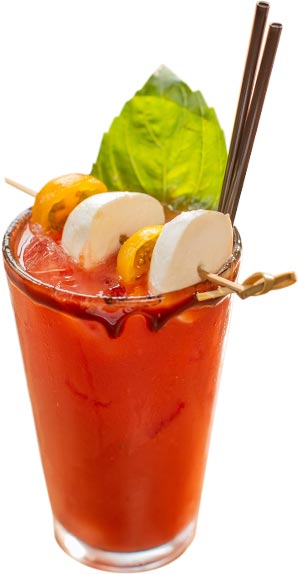 This is like that water they have in glass jars at fancy spas with cucumber slices and lime wedges. Plus a little vodka. Ok, it's mostly vodka. But it's Prairie Cucumber Vodka so that's pretty healthy, right?
This P-Dub twist on a lime margarita features muddled cucumber, mint
1
and
cilantro. Amazingly refreshing on a hot P-Town day. Featuring Tequila Avion
1
and
Tito's Vodka.
The seductive sister of the spicy lady behind the coffee counter across the street at The Merc. Grind Coffee Liquor, Fireball Whiskey, Guajillo Chili Syrup topped with frosty Bailey's Cream.
Kettle One Peach Vodka, Avion Tequila, Bacardi Rum, Peach Moonshine, Fresh Lemon Juice, Simple Syrup, Splash of Coca Cola - Moonshine Peach slice
1
and
Lime Wheel.
This drink calls to mind the image of a spring prairie burn on the Osage County horizon. Sweet and sour with a little smoke and a spicy kick. Mezcal blended with Blood Orange
1
and
lime with a smoky chili rim.
Cherry Limeade is an Okie staple. This version just makes it a bit more fun for the grownups. Ole Smoky Cherry Moonshine, Tito's Vodka
1
and
a few moonshine infused cherries.
A summertime (or anytime) delight! Story Point Pinot Noir, Prophecy Pinot Grigio, Kettle One Peach Vodka, Malibu Rum, fresh raspberries, blueberries, oranges, lemon, lime, moonshine peaches (all soaking in Peach Brandy), topped with Orange Fanta,
1
and
fresh basil.
This is a rough and tumble Bloody Mary cousin fit for a late morning after an early morning working cattle. A spicy blend of tomato, roasted red pepper, beef broth
1
and
our secret spices, garnished with pepperoni
1
and
olives. Sriracha Vodka
1
and
Rutte Celery Gin.
I made an apple pie last night. I knew that the kids would dive on it and devour it while it was still warm from the oven, so I carefully hid one slice in the back of the fridge for me to sneak out and enjoy in the middle of the night. That's this drink. Jim Beam Apple, triple sec, cinnamon
1
and
caramel with a crunchy pie crust crisp to dip.
Gloriously refreshing
1
and
delicious! Tito's Vodka, fresh lime juice,
1
and
ginger beer, flavored with real fruit puree. Choose between Strawberry, Raspberry,
6
or
Blackberry.
Ree's favorite low-calorie adult beverage! Avion tequila, fresh lime juice, Topo Chico
1
and
a lime wheel.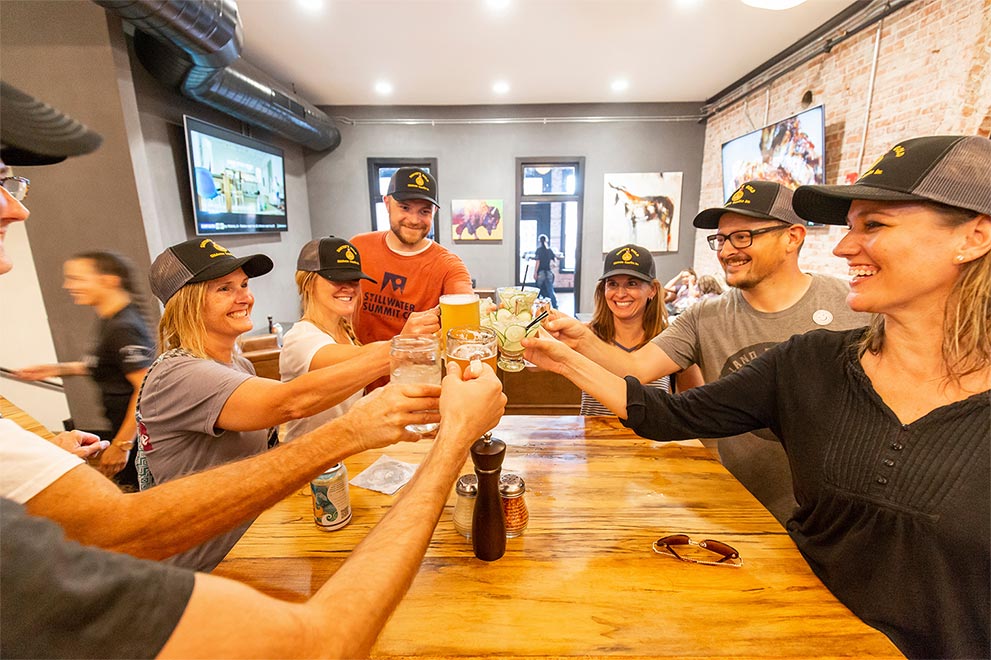 Stop In
Stay Awhile

And Leave

With A Smile
Bring your friends, coworkers, or family! We have all the food and drink (and desserts!) you need for a casual, fun night out on the town.
On draft
Michelob Ultra, Bud Light, Seasonal Draft Beer
Bottles

a

and

Cans
Domestic Beers

—
$4
Budweiser, Bud Light, Miller, Miller Lite, Coors, Coors Light
Specialty

—
$5
Newcastle, Sam Adams Boston Lager, Anchor Steam Beer, Anchor Liberty Ale, Rogue Dead Guy Ale, Angry Orchard Hard Cider
Craft Beers

—
$6
Ask your server for selections!
Red Wine
Rodney Strong Cabernet Sauvignon
White Wine
Starborough Sauvignon Blanc
Blushes

1

and

Bubbles
Gemma Di Luna Sparkling Moscato